Go to uptimerobot.com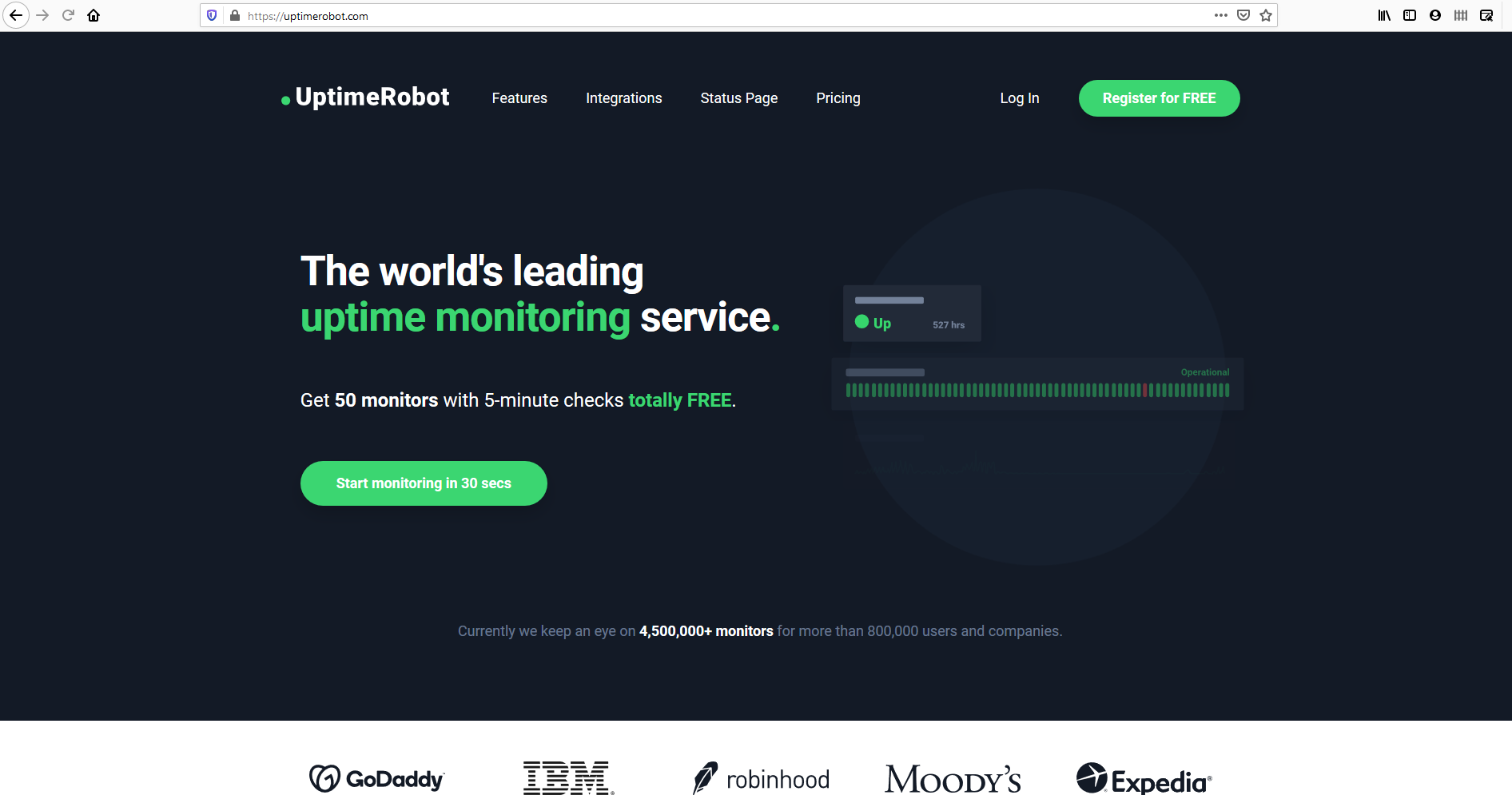 Press register for free.
Make a account.
And login.
Press Add New Monitor.
Select monitor type.
Set like this,
Press create monitor.
If you doesn't like to alert contact,
Press create monitor(with no alert contact selected.)
Let's go to my settings to make custom domain uptime panel

Press Add public status page.

Select type you want to monitor.

Enter your information like this.
You want custom domain, you have to make cname record to stats.uptimerobot.com
Like below.

And you will get a custom domain uptime page.

like this.
Thanks for watching post!